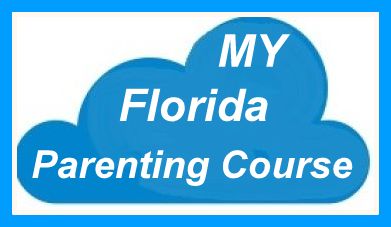 My Florida Parenting Course meets or exceeds DCF requirements and is accepted in all Florida counties that allow people to take the Parenting Course online. The proper name for this course is the
"Parental Education and Family Stabilization Course"
.
We believe our course is the best Florida parenting course, because:
1. We allow people to return time and again to refresh and review the information at no additional charge.
2. We include information for unwed couples as well as divorcing couples.
3. We are based in Florida and familiar with Florida rules and court procedures.
4. Your choice as to how to receive your certificate of completion. As soon as we verify that you successfully completed the quizzes and spent at least four hours on the course, we'll send it to you - usually within 24 hours. Allow 4-5 days for mailing time within Florida, and a few more days mailing time if you're out of state. Please note: due to the shortage of printer ink, we are temporarily suspending delivery of course certificates via U.S. Mail. Until further notice, we will deliver your course certificate ONLY via email.
Each timed module is 22 minutes, the timer is set to countdown by seconds. After completing a timed module, you'll automatically arrive at the next module. There are four Mini-Exams. You need to take and pass all the Mini-Exams and the Final Exam with a score of at least 70%. You can take the exams as many times as you need to, so that you're sure to score at least 70%. This course was built with your family in mind. Our goal is to ensure that divorcing and separating parents understand the various facets of the court procedures, and the emotional and financial impacts each family member may feel. But most of all we strive to help you through the divorce or separation process by providing the information and tools you need to be able to successfully co-parent for years to come.
We hope that you find this course to be a resource that you can refer back to time and again. For that reason, we have included information that we believe is over and above DCF requirements.
© Copyright MyFlorida Parenting Course